Hope Harris song downloads and albums coming soon to Cd Baby and itunes!
Cousins Jamboree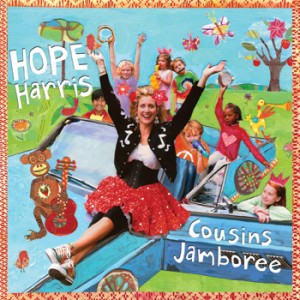 Click to hear Song samples!
HOWDY HELLO
FIVE LITTLE MONKEYS
HANG ON FRIEND
I LOVE APPLES
I CAN DO IT
GOOD MANNERS
A LITTLE BIT AFRAID
HOLCOMB ROCK ROAD
Cousins Jamoboree, produced by Rob Friedman (who among other projects is the co-producer of the Dan Zanes Family Albums), will have you and your children dancing in the kitchen and singing in the car!
---
JULIE THE STARFISH AND OTHER LULLABIES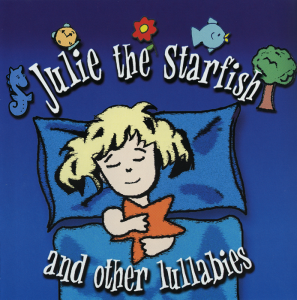 DREAM, SLEEP, CALM
IF I WERE A CLOUD
HUSH NOW
SNOWFLAKES
WATER
All songs written by Hope Harris and JR Getches
Julie the Starfish and Other Lullabies appeals to parents and children of all ages. Infants respond to the ethereal blend of voice and guitar and older children love to sing and listen to the stories told through the songs.
Whether you are tag-team parenting, driving carpool, chasing twins, dressing a toddler, or holding a crying infant trying to remember from which side the baby just nursed, you need something to calm the entire family! Parents call it the Magic CD!